Torta di Ricotta Recipe – Holiday Italian Cheesecake
My Torta di Ricotta is perfect for the holiday season! I love a simple ricotta cheesecake, but this version takes an Italian classic to a whole new level. Double crusted and filled with chocolate...
Blog
2 days ago
Spaghetti D'Angelo Recipe
Serve up deliciousness with my Spaghetti D'Angelo. During the years that I worked as a Restaurant Chef, one thing I learned right away was to make every course on your menu interesting....
Blog
5 days ago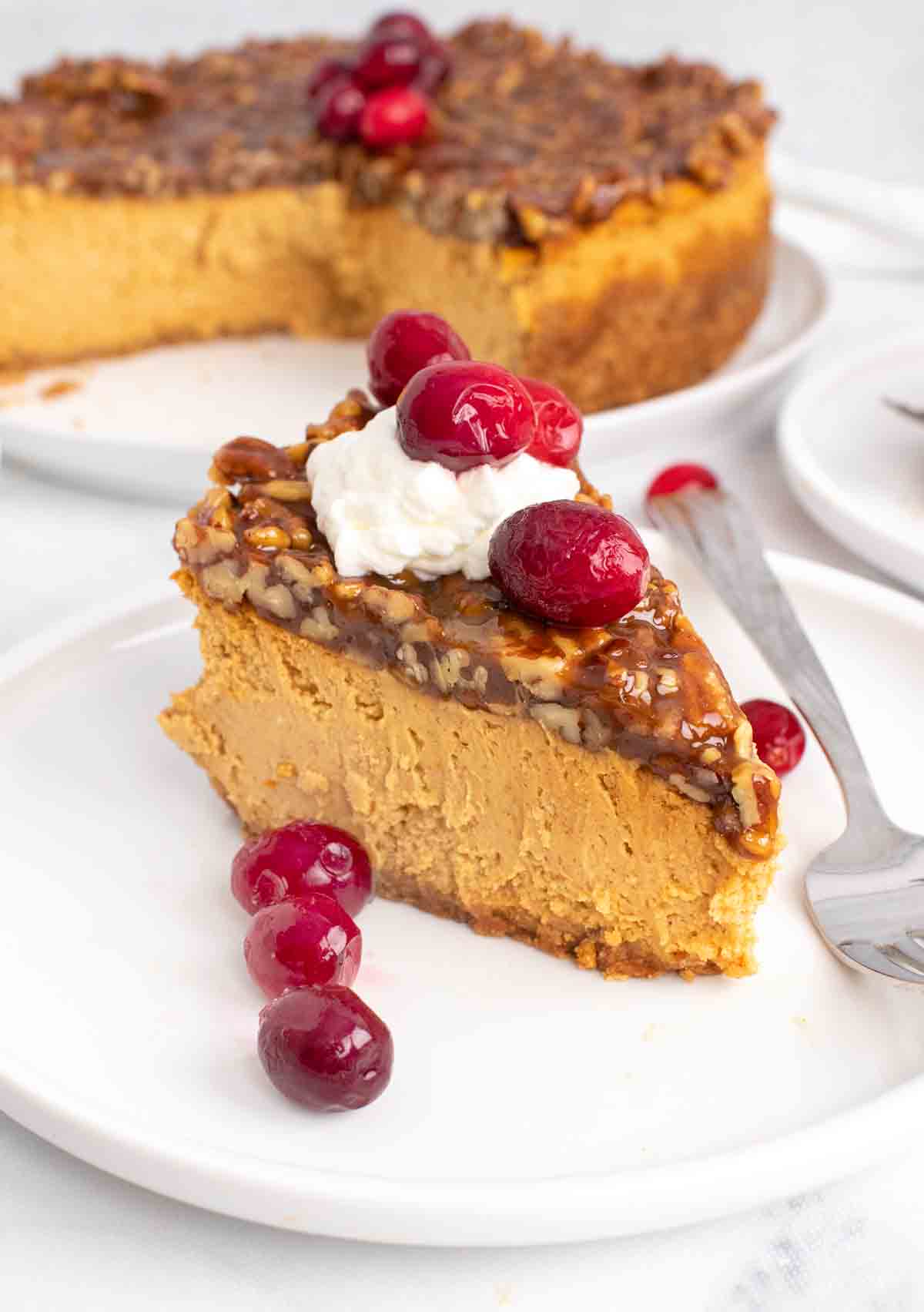 Pumpkin Praline Cheesecake Recipe for your Holiday Table
I love everything about the fall season and that includes pumpkin desserts. And my pumpkin praline cheesecake is definitely one of my favorites! This is
Blog
2 weeks ago
Salisbury Steak – Jersey Diner Style
I love good diner food and Salisbury Steak is one of the dishes I order when I'm in New Jersey visiting one of my favorite diners. Growing up in the sixties, Salisbury steak was a pretty common...
Blog
3 weeks ago
Veal Saltimbocca – Restaurant Style Recipe
One of my favorite veal dishes to make and to eat is Veal Saltimbocca. The literal translation of Saltimbocca is "Jump in the Mouth" and that certainly is a great way to describe the...
Blog
3 weeks ago