2023 Summer Travel Outlook
Monday — June 5, 2023 Yesterday (Sunday), I was Doug Petcash's guest on his weekly "Viewpoint" show on KTVB – Channel 7 here in Boise, Idaho. He invited me on the show to talk about the outlook...
Blog
5 days ago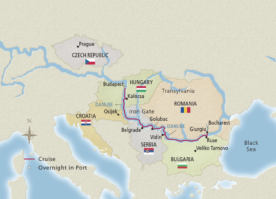 2023 Danube River Cruises!
Over two years in the making, the Danube River Cruises are finally going to happen! The first cruise is on the Viking Ullur from Bucharest, Romania, to Budapest, Hungary. Then there is an open day in...
Blog
2 months ago
To Cabo -- 3 Years On
Yes, it's been three years since I was last in Cabo (2020). The pandemic kept us out in 2021, and then my wife's Alzheimer's Disease kept me home in 2022. She then passed away in July of 2022. BUT...
Blog
4 months ago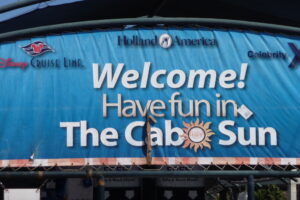 Heading to Los Cabos -- Food, Sun, and Sand!
I am heading to my favorite place in the sun, Los Cabos, BCS, Mexico, in just a few days. I haven't traveled much, or even been posting because of my wife's Alzheimer's Disease, and her passing away...
Blog
5 months ago
Cruising is like Getting an MBA
Your first question, and I'm assuming you'll have more than one, is "How did he come up with ridiculous comparison?" It's a valid question, and it's an easy answer. As most people...
Blog
2 years ago