Siege Hammer VR Tower Defense Game Overview [Early Access]
? Siege Hammer is one of the first VR Tower Defense games I have played. It's also one of the first VR games that I've played where the player can actively play and control in-world items without a...
Blog
6 years ago
Horizon Zero Dawn Review
It's Cadillac's And Dinosaurs minus the automobiles. Horizon Zero Dawn is not just another open-world warrior quest but has the hallmarks to partake in it. Zero Dawn holds a torch in the darkness of...
Blog
6 years ago
For Honor: The World of Geek Stuff Review
Why did the Samurai, Knight, and Viking cross the Ashfeld? According to Ubisoft… I'm guessing for supplies. For Honor seems to miss this answer, through all the bloody fighting. The Tale of For...
Blog
7 years ago
Nintendo Switch Beginners Guide
Nintendo Switch what is it? The Nintendo switch is finally here and the hype train was dramatic. The fact that these were sold out immediately and lots of people were scalping the product made it...
Blog
7 years ago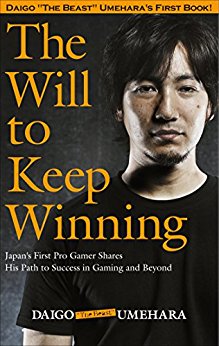 The Will To Keep Winning Book Review
What is The Will To Keep Winning Ladies and gentlemen: I present to you … the Daigo Parry of Evo 2004. One of the most insane moments of competitive fighting game history. The evolution of what...
Blog
7 years ago