How To Use AI-based Video Content to Elevate Your Customer's Viewing Experience
Artificial intelligence (AI) has numerous uses in marketing, allowing businesses to scale their operations, personalize recommendations, and take most of the grunt work out of SEO and content...
Blog
1 day ago
2011 to 2021: eCommerce Emails Over The Decade
The rise of digital marketing changed the way businesses run, bringing eCommerce to center stage. Globally, eCommerce sales were $572 billion in 2010, and according to UNCTAD, they skyrocketed to...
Blog
1 week ago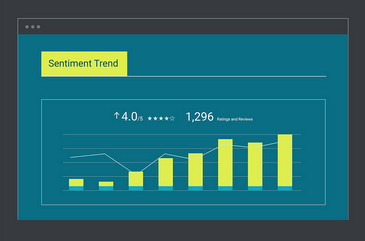 12 Brand Mention, Twitter Strategy and GIF Making Tools
The following is made up of 3 "Business Tips" articles, each of which talks about 4 helpful tools and resources around a specific area of your business. Today, the subjects are: Brand Mention...
Blog
2 weeks ago
Have a Product or Service that Targets Gen Z? Here's Everything You Need to Know About Reaching Them on Social Media
Marketers may have just gotten a handle on marketing to millennials, but now there's a whole new generation to target. Gen Z, the "digital natives," have serious purchasing power, so it's...
Blog
3 weeks ago
What You Need To Do To Bridge The Digital Customer Service Gap
Yesterday evening I watched an old movie based on the strong bond between a teacher and his students. Their solid relationship was put in jeopardy due to a sudden change, a new teaching method. In...
Blog
4 weeks ago