Colombian Cities Travel Guide
Colombia's four major cities have a lot to offer–from culture to cuisine to just plain sybaritic seaside bliss. During our exploration of Colombia, we spent many weeks in Bogota, Medellin, Cali,...
Blog
3 months ago
Border Crossing 101: Paso Jeinimeni from Chile to Argentina
Paso Internacional Rio Jeinimeni was the 87th overland border we've crossed so far on our Trans-Americas Journey road trip. This is the *southernmost vehicle crossing along the main part of Chile....
Blog
4 months ago
Our Latest Work: Pumas Galore Plus Luxury Hotels in Chile & Argentina
It's been great to be able to tell the story of the Patagonian puma boom in southern Chile in so many different ways for so many different media outlets including Time magazine and Sierra magazine....
Blog
4 months ago
12 Posts About How to Travel to Buenos Aires, Argentina
Our City Travel Guide posts about travel to Buenos Aires are based on months of research in the Argentinean capital city. Here, we tell you where to eat (from established all-stars to top next-wave...
Blog
4 months ago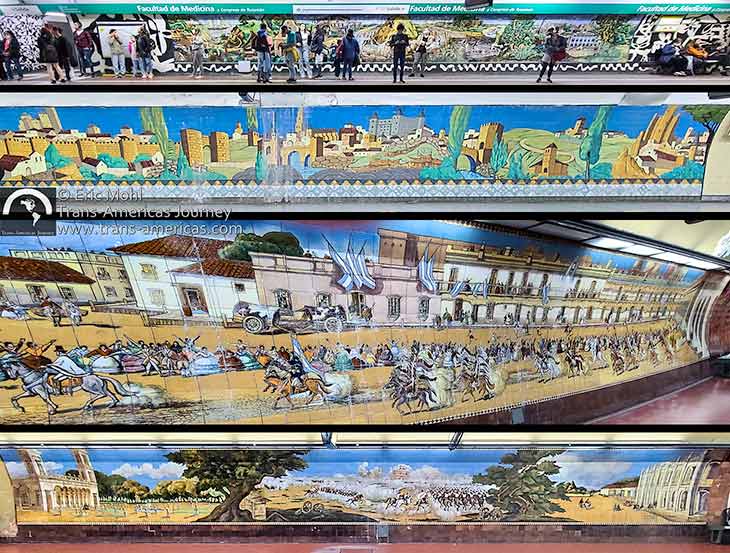 Photo Essay: SUBTE Underground Art in Buenos Aires, Argentina
This post is part 11 of 11 in the series Buenos Aires, Argentina City Travel GuideThe city of Buenos Aires is served by an underground public transportation system called the Subterráneo de Buenos...
Blog
4 months ago