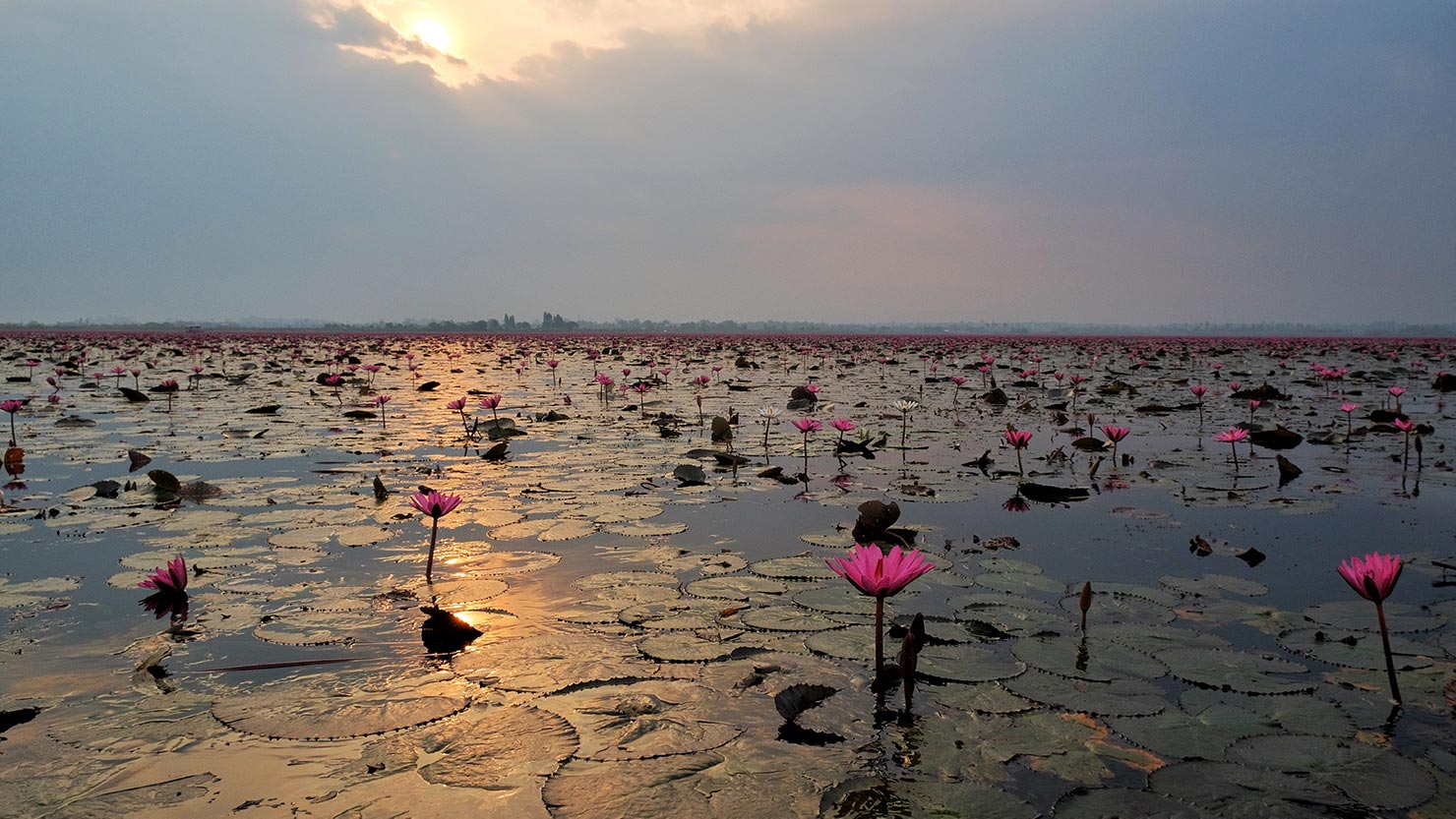 The Magnificent Red Lotus Lake in Udon Thani, Thailand
I squinted in the pre-dawn grayness, searching for signs of the tropical pink water lilies that carpet the surface of Nong Han Lake every winter. A few minutes earlier, my friend Anne and I had...
Blog
2 months ago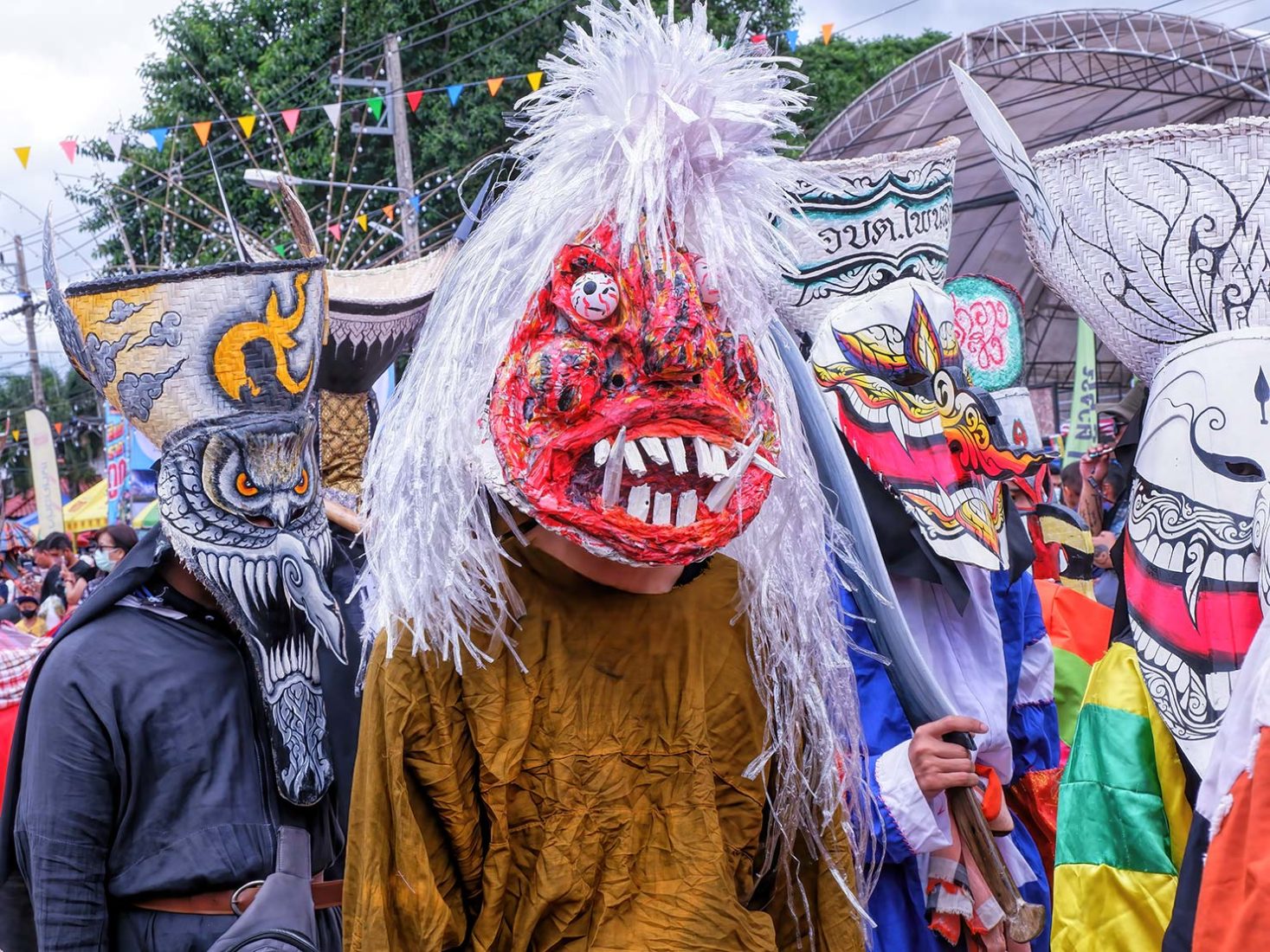 Phi ta Khon Festival - Thailand's Answer to Halloween
Picture thousands of people dressed up as monsters, roaming the streets of a tiny village in northeastern Thailand. Giant ears, huge hooked noses, and foot-long spiked teeth sprout from their ...
Blog
9 months ago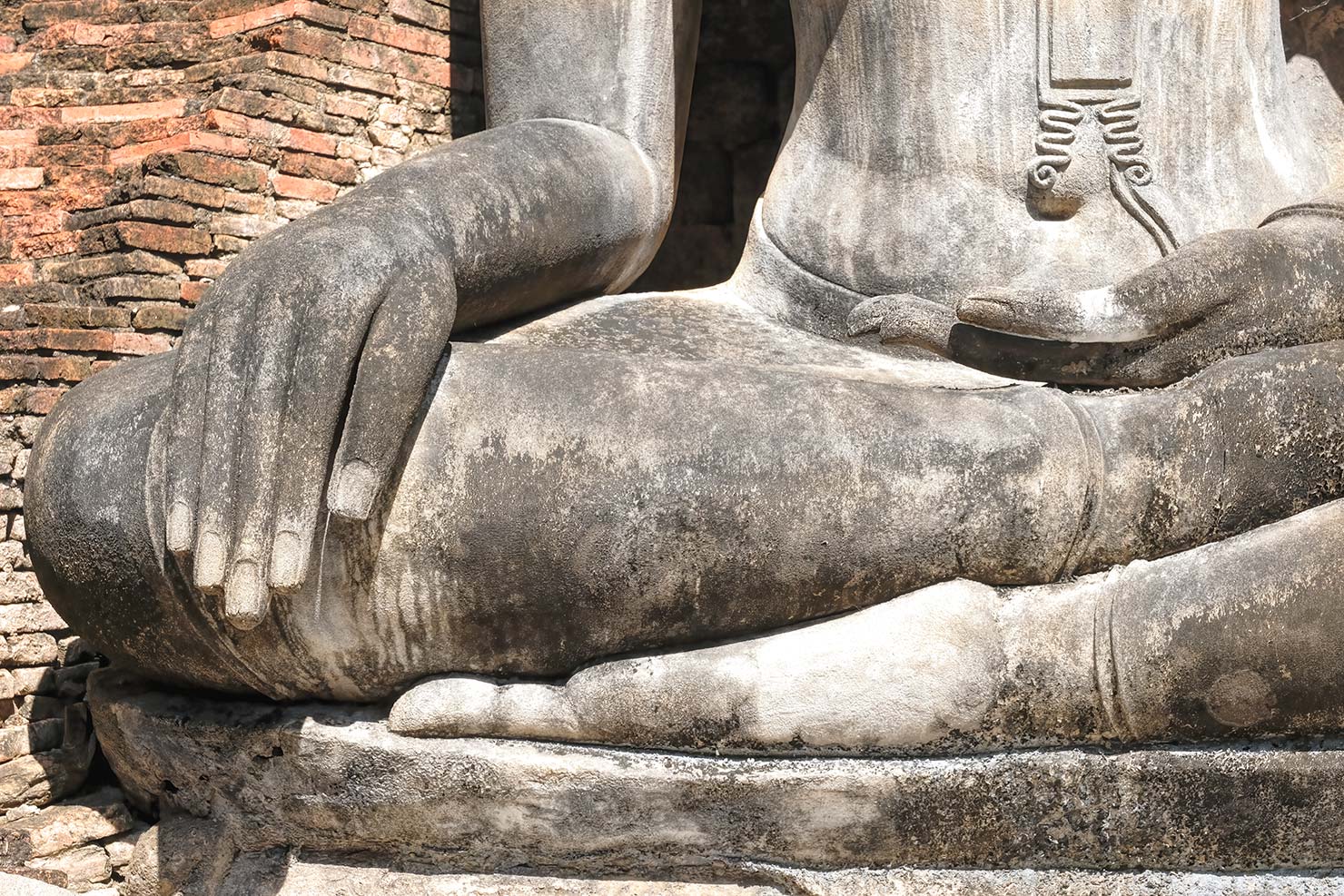 Sukhothai and Si Satchanalai, Thailand - My COVID Silver Linings
There's no doubt that the COVID-19 pandemic was a scourge on the earth, however for me there were a few silver linings amongst the lockdowns and quarantines. One of those silver linings was simply...
Blog
1 year ago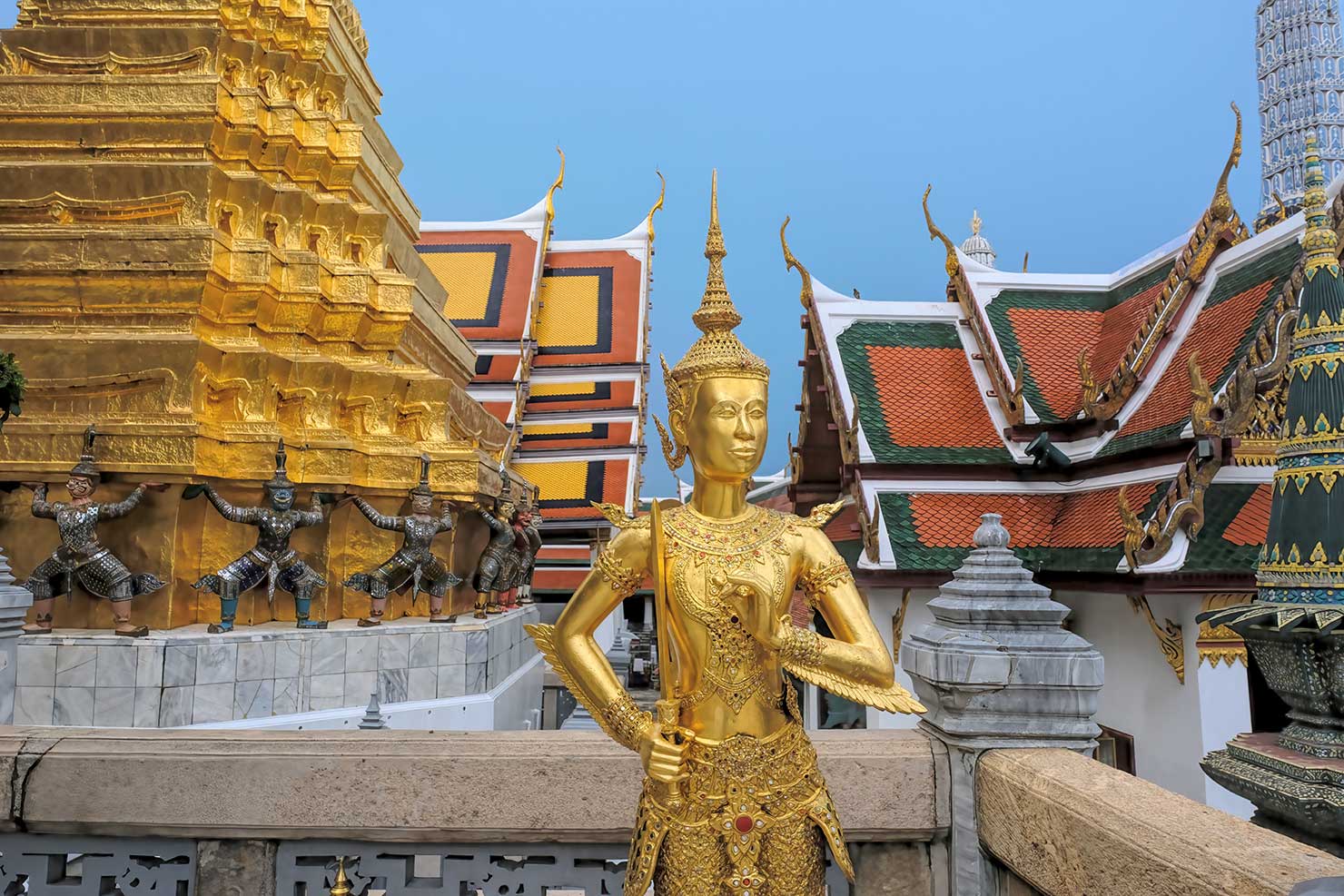 Bangkok - What's in a Name
Thai society erupted in controversy last month when the government approved a proposal to change the official name of Thailand's capital from Bangkok to Krung Thep Maha Nakhon. While this might...
Blog
1 year ago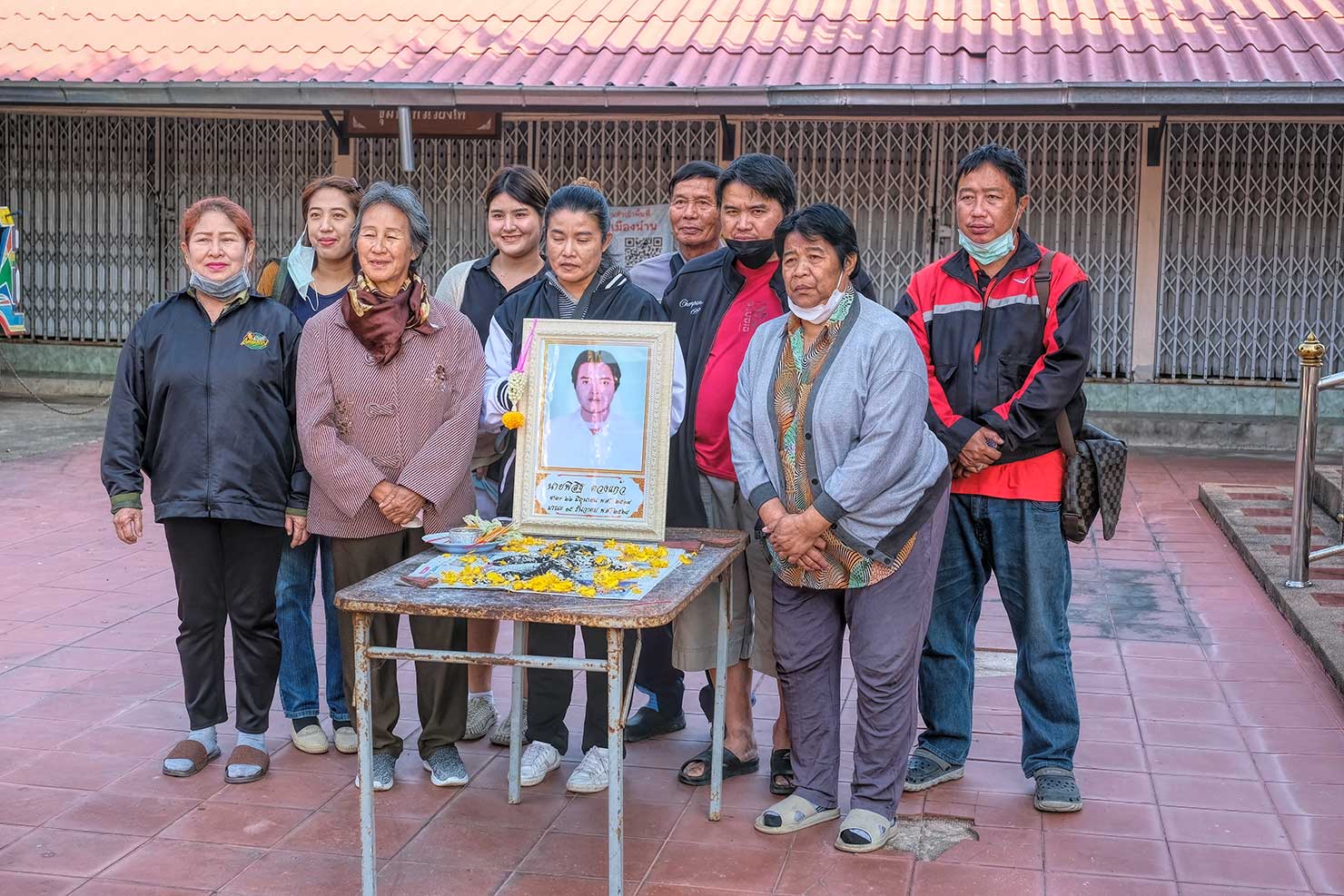 I Want to Go Out With a Bang...Literally
March answered her phone, even though it was from an unknown caller. Maybe it would be her lucky day. Perhaps it would be someone asking to see one of the properties she'd listed in Bangkok. The...
Blog
1 year ago