Are You Too Tough on Yourself?
Were you ever in a store and thought, I can't believe how those parents are talking to their kid? While I'm all for disciplining children, that doesn't mean being cruel or nasty in...
Blog
6 days ago
How to Have a Fresh Perspective
One of the most valuable skills you can have is the ability to think clearly and rationally — to process information, exhibit good judgment, engage in intelligent problem solving, and make...
Blog
2 weeks ago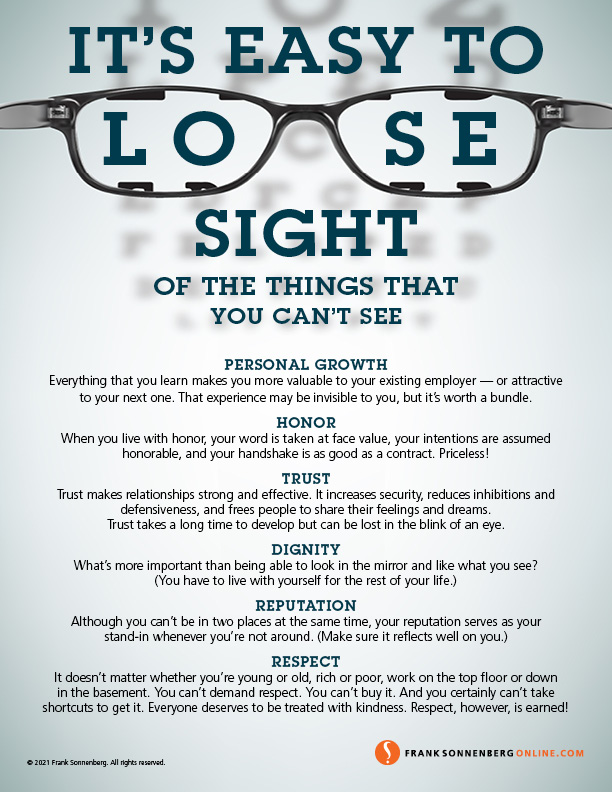 It's Easy to Lose Sight of the Things That You Can't See
It's so easy to lose sight of the things that you can't see. There is a tendency to believe that if something cannot be quantified, it does not exist. It brings to mind the question...
Blog
3 weeks ago
How to Prove That You're Dependable
Think about people you trust, friends you can count on, or contractors who allow you to get a good night's sleep. Ask yourself what makes you feel that way. Is it something they do or who they...
Blog
4 weeks ago
5 Powerful Truths for Raising Well-Adjusted Kids
Some truths are so universal that everyone agrees with them. I'm sure that you, like everyone else, want your kids to grow up to be thoughtful and productive members of society.Be a good...
Blog
1 month ago